Possibly because of jet lag, I woke up very late today. Mum organized a karaoke gathering at home. She said if she knew that I'd be coming back last night, she would not call up the gathering. But I said I did not mind.
So her friends came before lunch. Apart from singing karaoke together, they also helped mum to clean up my home and bought me lunch.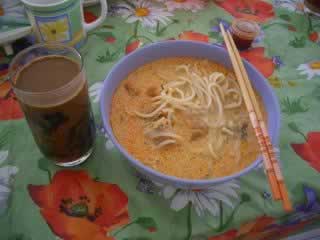 I had a bowl of Singaporean style laksa and a cup of Malaysian black coffee. Yummy!
After lunch, I shared my photos with mum and Auntie Lui. At around 4, I said goodbye to mum, gave her a goodbye kiss and went to the airport.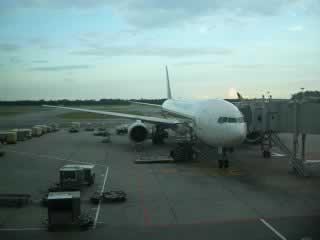 The plane took me back to Hong Kong was not a 747 this time but a 777. The plane was delayed for half and hour because they changed the gate at the last minute.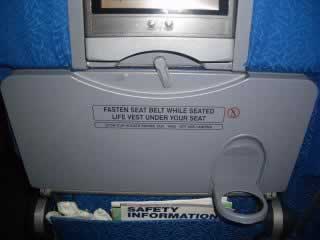 The facility of 777 was not as good as 747. There was no "video on demand" function and also no Nintendo games.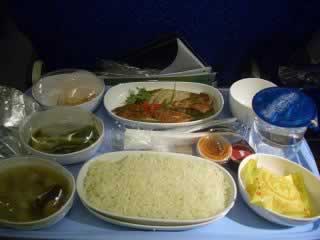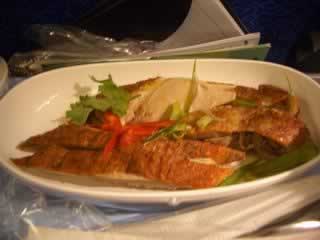 And the food was not good as well. They did not serve ice-cream. And may be the plane was flying to Hong Kong, they tried to serve a Cantonese dish, roast duck with rice. I had never tried a roast duck that taste so bad. If not the skin colour was reddish brown, I would believe I was eating turkey. The meat was so dry and tasteless. Also, the duck was served with chili sauce. Did they know that we Hong Kongers eat roast duck with plum sauce, not chili sauce?
Because of the delay, I needed to take A10 back home, the most expensive bus route in Hong Kong. I arrived home at 1am. Dad was still waiting for me.
And my trip to England, Scotland and Wales ended here. Thank you for reading.