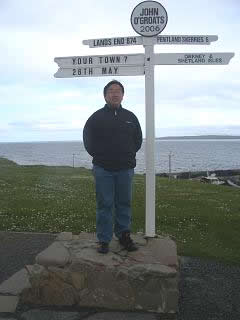 I was not supposed to go to John O'Groats again. But when I was waiting outside the hostel for the bus to Wick, my roommates gave me a free ride. They are father and son. They went to John O'Groats yesterday but couldn't take any photos due to bad weather. They asked whether I would mind if they went there first before heading to Wick. I certainly didn't mind that. So I got another chance to visit John O'Groats and took a photo closer to the road sign.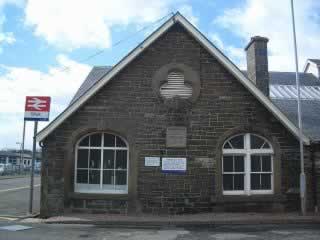 I arrived Wick some 2 hours earlier. On the day before, I was a bit fuzzy on finding the bus stop. I did not have the chance to visit this town in details. Now, I got quite a lot of time to walk around.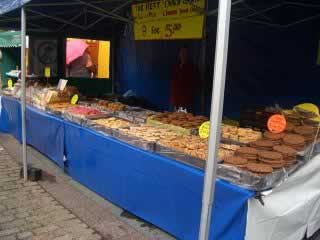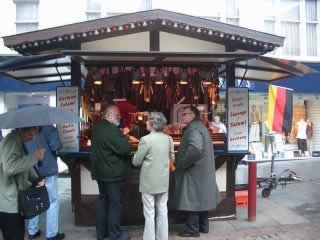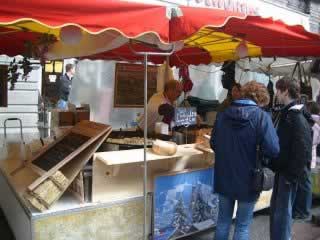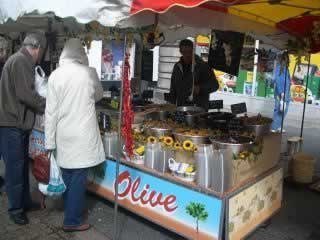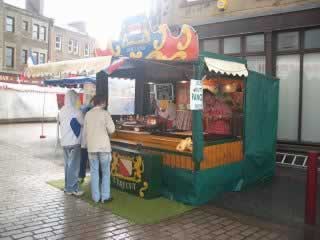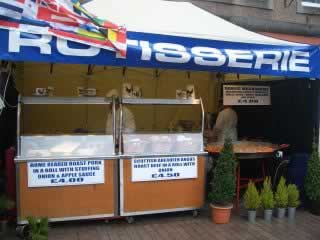 The most interesting place in Wick was possibly the market. There were lots of stores, selling products or food from everywhere else. However, there were not too many Scottish stuffs. I really couldn't find a reason to buy foreign goods there. So I went to a internet cafe and surfed the web for half an hour. Then I went to the supermarket to buy food for tonight as I would arrive Edinburgh late. Before I boarded the train, I bought some Scottish food for lunch.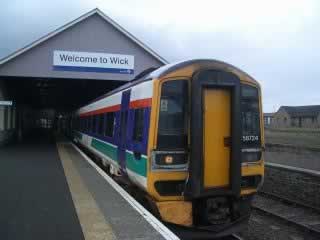 The train from Wick back to Inverness was also operated by Sprinter. The train departed the station punctually.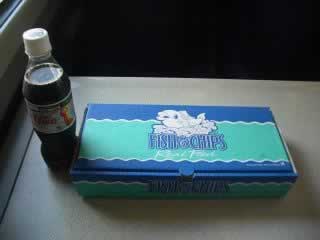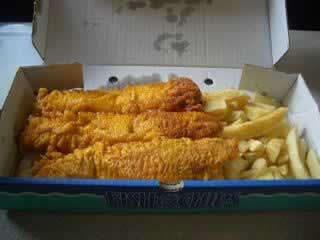 What Scottish food did I get for lunch? Fish and Chips of course. Just like the chip shop in Stromness, the shop in Wick also served haddock. The fish was very fresh. It was very delicious.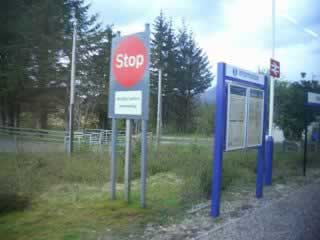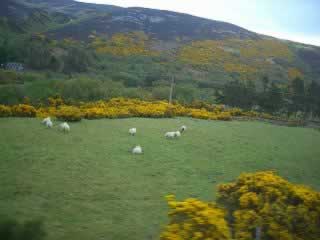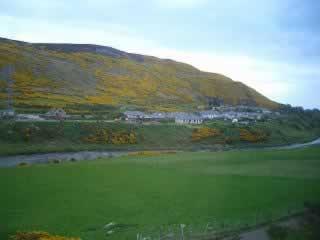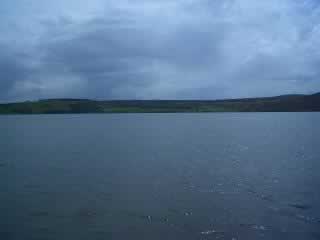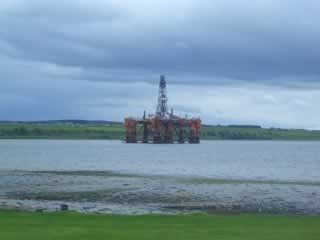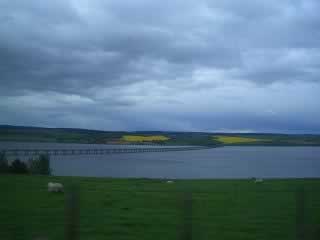 This time, I sat on the other side of the train and I got a difference scenery from the forward journey. The scenery was also charming.
After 4 hours, my train arrived Inverness finally. The changing time for the south bound train was only 2 minutes. I needed to run across the platform for interchange. The train I boarded from Inverness was heading to Glasgow. I needed to change at Perth. There was direct train from Inverness to Edinburgh two hours later. But if I took that one, I would arrive Edinburgh too late.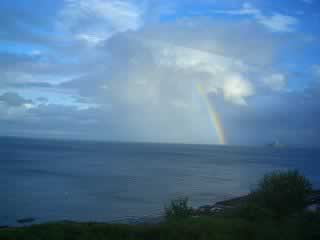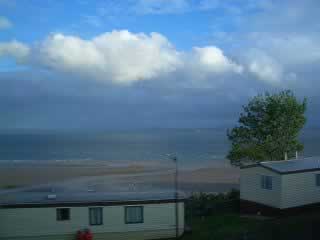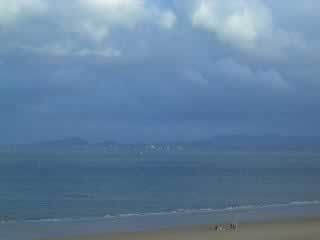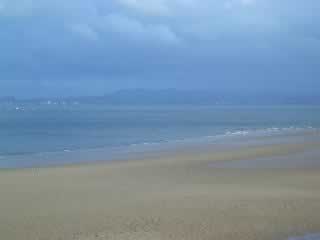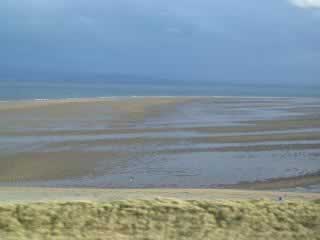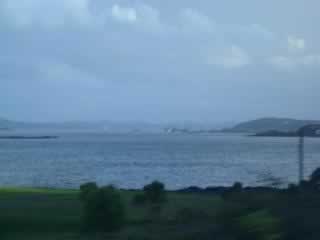 The train left Perth and, soon, it started to run along the eastern coast of Scotland. I could see a miles long beach along the track. Unfortunately, the temperature outside was just too low for swimming or sun bathing. I really hoped that here was the Perth in Australia not Scotland so that I could see a more colourful beach.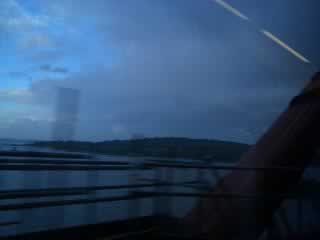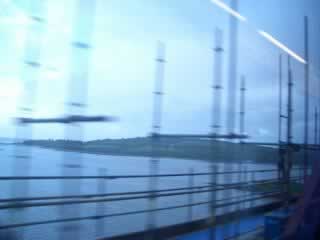 My train passed Forth Bridge before reaching Edinburgh. Forth Bridge is a very famous bridge in the UK. It looks awesome from outside but not when traveling on it.
The train arrived Edinburgh, the capital city of Scotland, at around 8. Most of the shops were closed at that time. The tourist information center was also closed. The hostel I booked for tonight and tomorrow was not in the city center and I needed to take a 10 minutes bus ride to there. I walked around the station area but could not find the bus stop. It was really annoying to carry a large backpack while searching. I asked some locals but none of them could help. So I asked a bus driver and finally got an idea on the location of the stop. Later, I found out that he belonged to other company. He was so kind for not just ignoring me. I found the stop finally. Bus started running at 20 to 30 minutes headway at that time. I waited for about 15 minutes and finally arrived the hostel, Edinburgh Bruntfields.
This was Misty, the hostel keeper. (Just kidding!) She welcomed anyone to pet her. After a simple check-in procedure, I found a bed to lie down. The room was a 14-bed dormitory but there were only 6 people staying in the room for that night.
I cooked my dinner in the kitchen before sleep. Tell you a secret, I didn't cook the food I bought in Wick this morning but the leftovers. I saved the food for the next few days.