Although I had a row of seats for me to sleep on, I did not sleep well last night. Due to time difference, today was seven hours shorter. I woke up and watched some movies. I watched "Truman Show". It was a good movie. I did not bother to write up my travel diary or play Mario again. I tried to think about life but did not get a clue.
Soon, the flight attendances started serving breakfast. I chose English Breakfast. It included omelettes with sausage and spinach.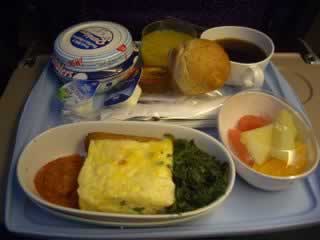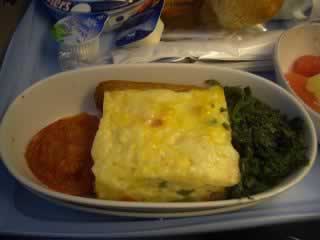 The plane landed Singapore safely and on time. After an easy immigration, I was in this tropical country again. I did not have too much Singaporean dollars on my hand as I did not expect to visit here twice.
I headed to the duty free shop and was struggled whether to buy some alcohol or not. I decided to buy some because I paid the tax already, the

7.50p airport tax I paid in London. So I bought exactly the same items Alan asked me to buy several days ago, except this time I bought a bottle of Chilean wine.
I got less than S$50 left in my wallet. I headed to the tourist information center in Changi Airport Terminal 2 and asked about information of bus route to my home. The people there were not very helpful. They said that there was no bus service from the airport to my home. And the only way to get to there is by SMRT all the way to the city center and change SBS Transit there, which would took me about 3 hours. So I took taxi back home. Later, mum told me that they were not telling the truth.
Anyway, my unexpected visit did gave mum a very big surprise. I also met Auntie Lui in my home. She was so kind and came to help mum for the cleaning job.
Mum also called Alan and Dar Win to come back home for dinner early tonight. Despite of my jet lag and mum's broken ankle, Mum and I cooked a dinner for Alan and Dar Win.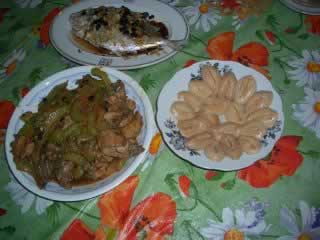 We had steamed fish, peas with bitter melon and steamed abalone.
After dinner, I shared my photos with Alan and Dar Win. After finish sharing, the time was around 1 and we all went to bed. I left no time for Alan to ask my decision of immigrating to Australia with him.