I had a nice sleep in Brian's warm flat and woke up at around 8. After my quiet time, I had a little chat over MSN with Kenny. I left Brian's home at around 9:30. It was good to leave after 9:30 as I could buy a cheaper off-peak travelcard. Since I had a very tight budget, it was better for me to save every single penny.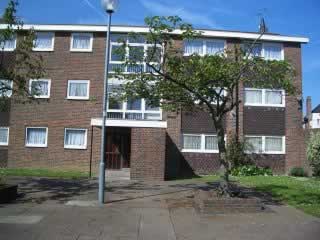 BTW, this is the Brian's flat. He's living on the second floor. And outside of his flat looks like this:
In order to save even more, I bought a zone 1 to 4 travelcard only. Hainault station is in zone 5. But there is no zone 5 or 6 in London buses network. All buses serving zone 5 or 6 are considered as zone 4. So, I cannot use my travelcard to take Underground from Hainault directly. But I can take buses from there.
So I took 150 to Gants Hill, the nearest zone 4 underground station.
The bus journey should only take 12 minutes. But I spotted some classic buses and alighted in the midway to take photo.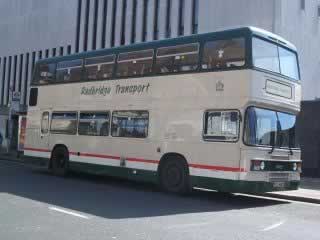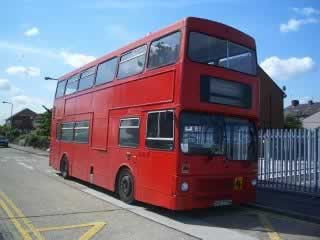 The left one is a Leyland Olympian in coach configuration. The right one is MCW Metrobus. There used to be 1444 units running in London. I took a lot when I was there.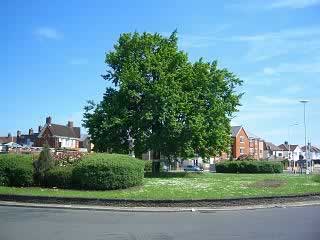 When I was alighting the bus, I did not even know the name of this town. Later, I knew that it is in fact Barkingside. Before I continue my journey to Gants Hill, I tried to exchange my two old edition

10 banknotes to new ones in HSBC. The teller was very kind and did me a favor.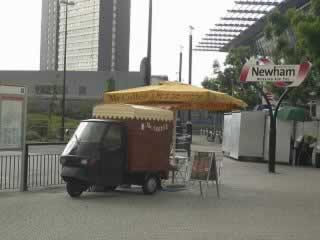 After a ten-minute delay on Central Line, I arrived Stratford again. I exited the station to take photos around and found this mobile coffee shop. It was cute, wasn't it?
Want to see the power of Central Line train, click on the above movie clip and turn on the speakers!
Instead of taking Jubilee Line, I took Docklands Light Railway from Stratford directly. My destination was Cutty Sark.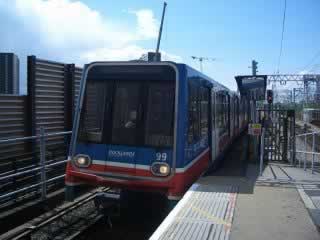 Docklands Light Railway is a fully automated rail system that required no drivers. So passengers can enjoy driver's eye view if they are lucky enough to find a seat on the first row. I was one of the lucky passenger and I took some movie clip of driver's eye view en route. I took some videos. In order not to make this page too long, I posted them in a separate page.
I arrived Cutty Sark at around noon. The weather was excellent and, with the help of a passer-by, I had my first photo of this trip. Cutty Sark is really huge!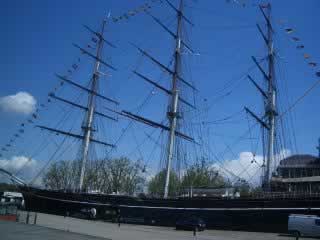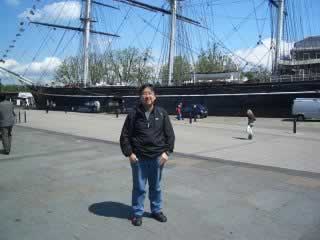 It is the world's largest ship for transporting tea. And it is a museum now.
I walked around Greenwich. I really love this town although it changed a lot. I found out that there are many Chinese Restaurants around the area. But anyway, there was really no reason for me to fly 8000 miles for Chinese Food. So I went back to the old Fish 'n' Chips to try some English food. Last night when I went there, the dine in area was closed. But today it was opened. So I sit in and enjoyed a lovely lunch.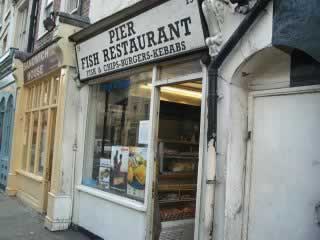 The fish 'n' chips shop is called Pier Fish Restaurant. The food is very traditional.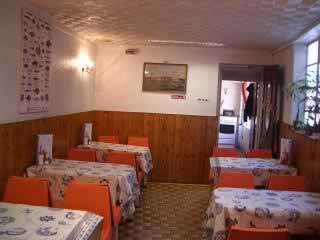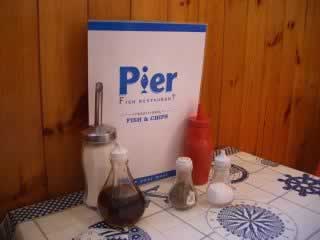 This is the interior of the restaurant. On the table, you can see salt and vinegar, the two important favoring for fish and chips. They also provide ketchup for customers preferring the American style of eating chips.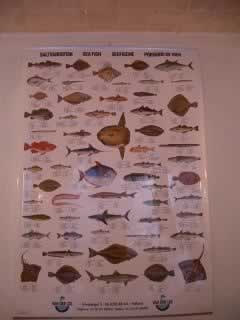 On the wall is a poster showing different kinds of fish. Not all Fish 'n' Chips provide a choice of fish. Most only provide cod or haddock. But in Pier Fish Restaurant, there are lots of fish for you to choose. Last night I ate rock salmon. And today, I ordered skate wing. Skate wing is often called the "Devil Fish" in Hong Kong although this is not the proper Chinese name of this species.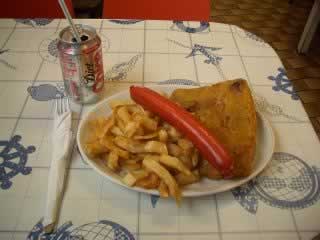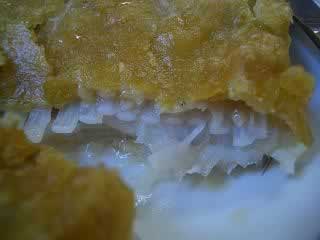 This is my lunch. I had skate wing with chips and saveloy. You can see the soft bones of the skate wing from the photo on the right. Saveloy is a sausage made by minced pork and pig brain.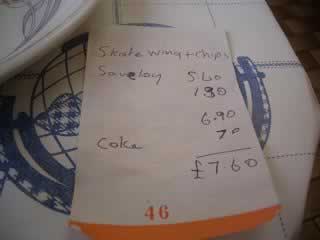 So, how much is it? This meal caused me

7.60p! I thought it was expensive.
Then I continued my journey to the south. I took DLR to Lewisham. From there I took bus to Croydon. I saw this Fish 'n' Chips shop opened by a Chinese family. From the air-conditioner on their window, I bet they are from Hong Kong.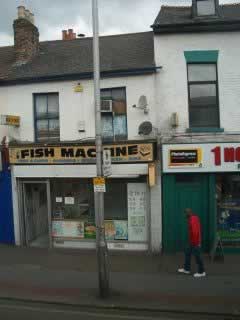 Not too many tourist will go to Croydon. I went there is just to try the tramway.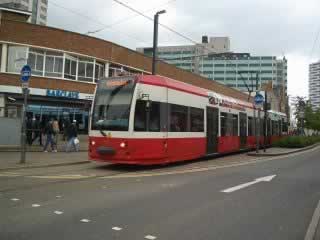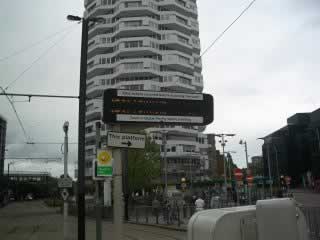 I took Croydon tramlink from East Croydon to Wimbledon. Some sections of the tram track were built on streets in Croydon Town Centre and some were built on abandoned National Rail tracks. So in some sections, the tram moved very slowly with people walking around it. And in some sections, it ran at a speed at around 80km per hour.
The tram arrived Wimbledon at around 4pm. I changed District Line there. I was so lucky to get on a refurbished train. Not all the District Line trains were refurbished. This is the only line of the entire London Underground with non-refurbished trains running nowadays.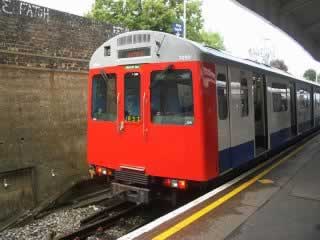 I alighted at South Kensington, the place where I spent 3 years before. I walked along the old tunnel back to Imperial College, where I got my degree. The tunnel seemed to be longer than before. Certainly, this was not the case. It was just because I got some error in my mind.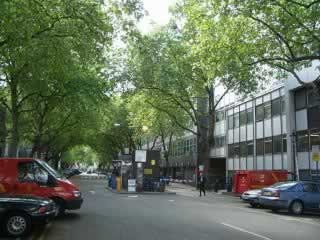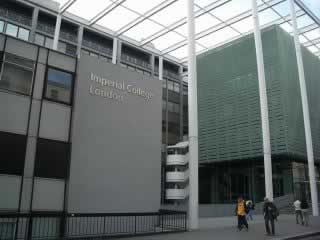 The main entrance of the college changed a lot. And the refurbishing was still in progress.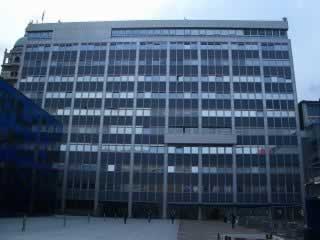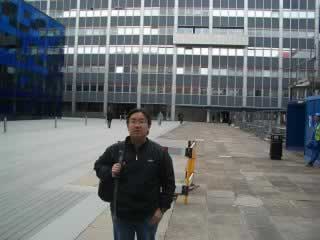 The Electrical and Electronics Engineering faculty, the place used to be my second home during my 3 years in London. Do you want to have a closer look on my university? Click on the below videos if you want.
This is the view outside the building of Electrical & Electronics Engineering.
This is the lobby inside the building of Electrical & Electronics Engineering.
This is the common room inside the building of Electrical & Electronics Engineering. I usually bought coffee or chocolate bars from the vending machine here during lecture breaks.
Here is Junior Common Room, the place where I spent most of my lunches inside.
The Queen's Lawn is the only green in the entire Imperial College campus.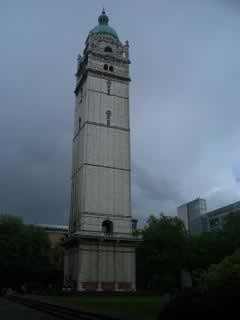 Actually, there weren't many large changes overall, apart from some refurbishment works. I went to the Union shop and bought an Imperial College T-shirt. I wouldn't spend a single penny on any Imperial icons when I was studying there. But now, I traveled 8000 miles to buy one T-shirt. Isn't that funny?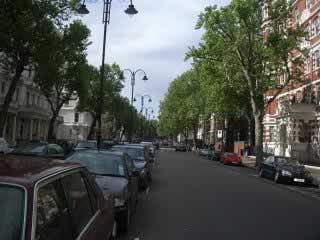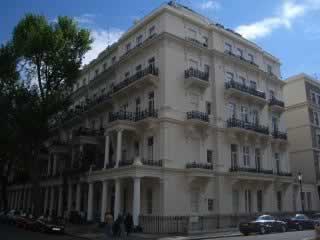 I left from the Queens gate exit. Queens gate is a street with Victorian buildings on both sides. There are lots of foreign embassies along this street. It is a place for rich people. I rented a flat on this street with 3 other friends during my second years. The landlord is a Jew and he charged us

10 per day per person.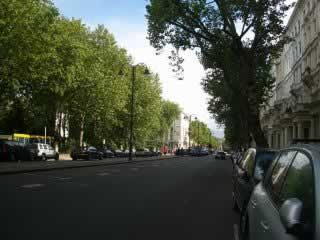 The photo on the left was the flat I stayed during my second year. It is on 95 Queens gate Then I arrived South Kensington Underground station again. Outside the station, there is a small bus terminus. It is the South Kensington Underground Bus Terminus. On the left, 45B Thurloe Square, is the flat I stayed during my final year.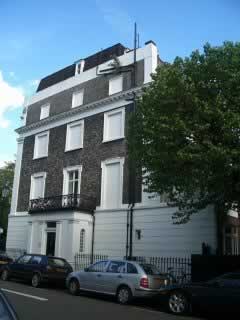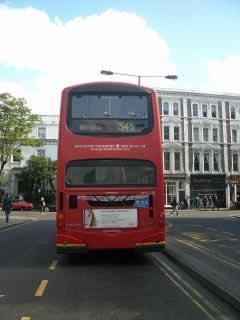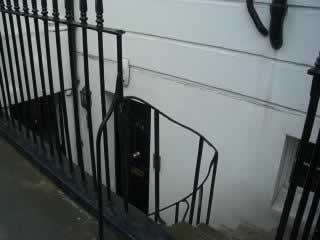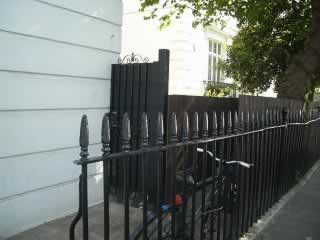 I found a new entrance to my previous flat. Probably the landlord has sold it and there seemed to be greatly refurbished. Before, I needed to enter the flat from the back garden after the gate on the right.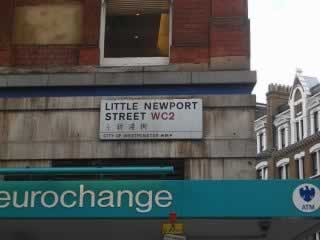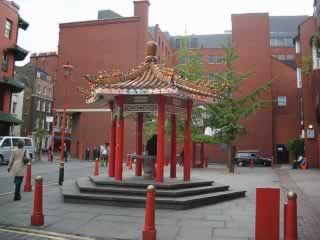 Then I took Underground to China Town. There was much changed in China Town. I found a Cantonese speaking couples to take a photo for me.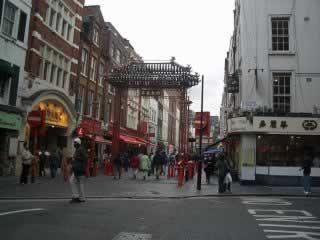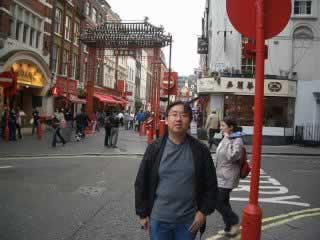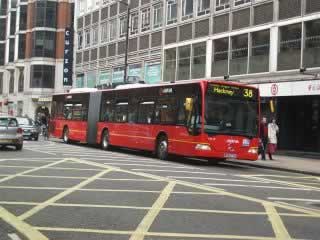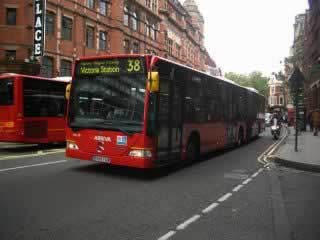 All the old London buses, the Routemasters, were retired. These Mercedes articulated buses were used to replace them. When they stop, all 3 doors will open. Passengers holding a valid ticket can board the bus from any door. These buses provide similar level of convenience for passengers as the Routemasters did. But I still like the old ones.
I ran out of time now. After a quick journey to the railway station to check out the details of the rail pass which I was going to activate the next day, I took underground back to Gants Hill. From there I took bus back to Hainault.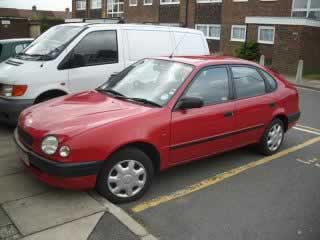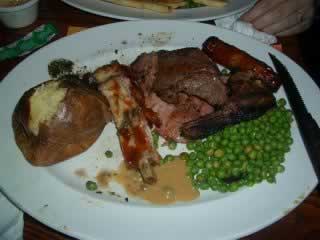 Brian drove me and his wife to a bar in Barkingside and we had very great food there. I had mix grill.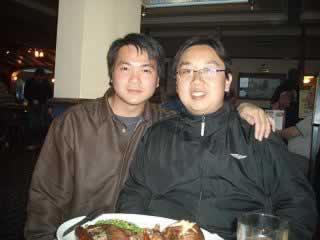 Then we went back home. I had a short Bible discussion and a prayer with Brian before he slept. Then I spend another 30 minutes to send emails to my friends in Hong Kong and wrote some postcards as well. I had a very nice sleep.